Now for a change of pace...
Things have been too serious around here lately, so I am posting something that makes me smile. I hope it brings a smile to you too.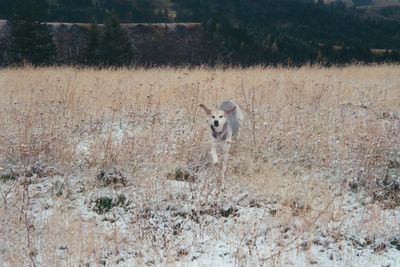 About to take off...

Zeus can run very fast and at times he gets a little airborne (with a little help of ear flapping, of course). This picture is from Washington state (somewhere in the Blue Mountains) - not sure when I took it, probably February or March.